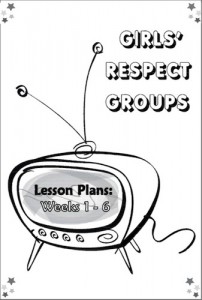 When you're running lots of GRG's its handy to have a separate set of lesson plans for each GRG. Now that you've purchased your own GRG Leadership Guide, you can register here to access extra copies of these lesson plans! Print a new set for each group that you run so you can customize timings, etc.
To view & download extra copies of the GRG Weekly Lesson Plans, we require a copy of your purchase for the book  Girls' Respect Groups: An Innovative Program To Empower Young Women & Build Self-Esteem!. See instructions below.
Once weve received your receipt, we'll send you an email with instructions on how to download your editable lesson plans.
If You Either Have A Hard Copy Of Your Receipt (from a bookstore) Or An Electronic Copy (from an online bookseller). Please scan your receipt & email it to [email protected]
If You Don't Have Access To A Scanner, You Can (Gasp!) Send Your Receipt By Snail Mail. Please send your receipt to:
Girls' Respect Groups Lesson Plans
Camberley Press Ltd
PO Box 74553
270 The Kingsway
Toronto, ON M9A 3T0Canada
Please include your First & Last Name, Email, School Name, City & State or Province. Remember to use correct postage to Canada! If you have any questions, please contact us.