15-year-old Amanda Todd from Coquitlam, British Columbia killed herself this week, after several years of terror at the hands of a cyberbully/cyberstalker and merciless, cruel-hearted peer taunting and physical violence at several schools. Now we're "outraged" as an article in the Toronto Star says:
http://www.thestar.com/news/canada/article/1270262–b-c-victim-of-cyber-bullying-commits-suicide
Where was our outrage while this was happening? Why weren't we standing up for and protecting this girl at the early stages of this story? Where were the adults? Where were her peers?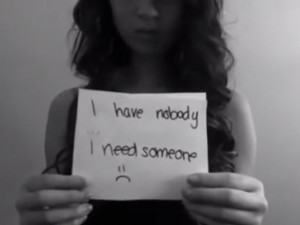 This story is disgracefully similar to the story of Jamie Hubley, a 15-year old gay teen who killed himself in Ottawa last fall, after relentless bullying starting in Grade 7, when peers held him down and stuffed batteries down his throat.
And it's hair-raisingly similar to the story of Jesse Logan, an 18-year old from Cincinnati, who killed herself in 2009 after a topless photo she sent to her boyfriend was circulated by the boyfriend after their breakup. Ironically, Jesse's story was in the news  this week, with the announcement of a $150,000 court award to Jesse's parents to be paid by the Cincinnati school district, for failing to do enough to help and protect her after the picture and the bullying went viral. I wrote about Jesse's story extensively in Bullying Epidemic: Not Just Child's Play (p137-143), looking at the failures of the adults and peers around Jesse to keep her safe both before and after she sent the photos.
And to those who say we need stronger anti-bullying or anti-gay bullying or anti-cyberbullying laws, I ask: Does that $150,000 make Jesse's parents feel better now? Does that repair the damage to Jesse? Does that undo the horror of finding your child hanging in her closet?
We must learn from these tragedies and commit to much stronger efforts to prevent these crises and catch them and shut them down at their earliest appearance. Every 8 year old should see Amanda's video. Think that's too young? By 10, sometimes younger, kids are sending naked pictures of their body parts to classmates and other kids they barely know as a way of saying "I'd like to get to know you".
Kids need much more guidance from adults. We must talk to our kids about sexting before they or their friends start doing it. Talk to them specifically about how to make friends with someone they might like romantically.  Talk about the risks of sexting. Once you press "send" or flash for the webcam, there is no getting that picture back. It's out there forever, as Amanda said. And you're forever dependent on the emotional maturity and self-control of everyone who might have access to that picture not to pass it on. We must coach kids on how to handle the inevitable breakups and heartache with dignity and emotional self-control, keeping our finger off the "send" button.
Think about the effects of adult-led premature- and over-sexualizing kids' clothing, starting as young as age 4. Look at our recent post on Halloween costumes for girls on the GRG blog. With so much over-emphasis on sex and sexuality, girls (and boys) think that sexuality is the only aspect of their personality that's important. The words "Juicy" on the butt of a 4 year old are not cute, not funny, and the start of the breadcrumb trail that can lead to something much worse.
We must do a better job keeping kids grounded in respect for self and others. Adults need to demonstrate these skills in our own lives to be credible to kids. As adults, we must show respect to other adults and towards kids, even when we're angry at them or disappointed by them, or they do things that contribute to their own problems. And we must intervene early when kids bully one another.
By the time another Amanda is making a video (Jesse Logan went on local TV with her voice disguised to talk about it), the damage is done, and it's frankly almost impossible to prevent a kid determined to commit suicide from following through. The point is to catch them before they ever consider it, to not push them that far. The only solution to bullying is prevention.
We can do better. We must.
Sources: thestar.com, youtube.com