These are the essentials of self-respect for kids (applies to adults too!):
I have a realistic sense of my strengths and weaknesses.
I accept myself the way I am right now, with imperfections.
I'm entitled to be treated with respect, by myself and others, just because I'm a human being.
I feel worthy of respect from myself and others.
My sense of self and self-respect are strong enough to withstand the bumps and bruises of life. I can fail a test, survive a relationship breakup, or receive other tough feedback without coming unglued. I take responsibility for my contribution to those outcomes. I know when I need to study more or do better – and I'm still a valuable human being.
I feel and show respect for others. I care about fairness and equity for all, especially those with less capability or power.
I feel worthwhile without needing outside approval. It's always nice when other people appreciate what you do and who you are, but it's not needed. Neither kids nor adults should be driven by needing the approval of others.
I feel worthwhile even [and especially] in the face of mistakes, shortcomings, and challenges that reveal my lack of knowledge, experience, or ability in certain areas.
I apologize genuinely and quickly when I hurt someone.
I don't bolster my own self-respect at the expense of others. I do not flaunt my physical beauty, intelligence, toughness, money, or material goods to "prove" to others [or myself] that I am valuable.
I can earn additional respect or regard for my additional accomplishments – if I learn, share, create, or build something.
My self-respect helps me know when to stop chasing relationships that aren't
working, when people are treating me disrespectfully, and when the personal cost of the compromise needed to maintain a relationship is too high. [Hmmm, good adult lesson too.]
Even though I'm happy with who I am and accept myself as I am today, I still want to learn, grow, and change.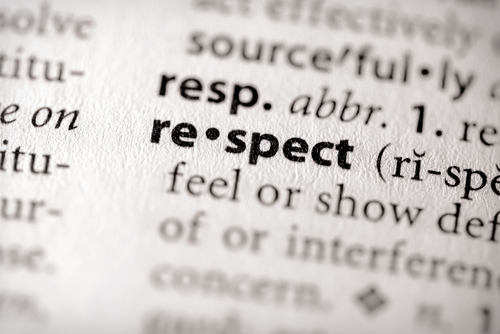 Self-respect based on these principles is a strong base on which a child can build a sense of competence and confidence over time. Competence and confidence reinforce self-respect, and they can only come from experience – the opportunity to have many occasions to build things, do things, learn things, help others, overcome obstacles, redo things that didn't go so well the first time, to try new things under the watchful eyes of adults, and later on one's own. Confidence and competence come from having both the technical skills and the emotional skills to handle the stress of finding ourselves in uncharted or challenging territory.
There's no substitute or shortcut for building one's own competence and confidence directly, and although the encouragement of parents and others is always valuable, it's no substitute for a child's direct life experience. As parents, teachers, and coaches, we need to provide safe[ish] opportunities for kids to practice, encourage them, show them how to protect themselves when we're not there, and teach them how to learn from and not get disabled by mistakes as they develop their physical, intellectual, or emotional skills.
Photo credit: shutterstock.com